DV+ T9358 (Suits Mercedes, Ford and Volvo)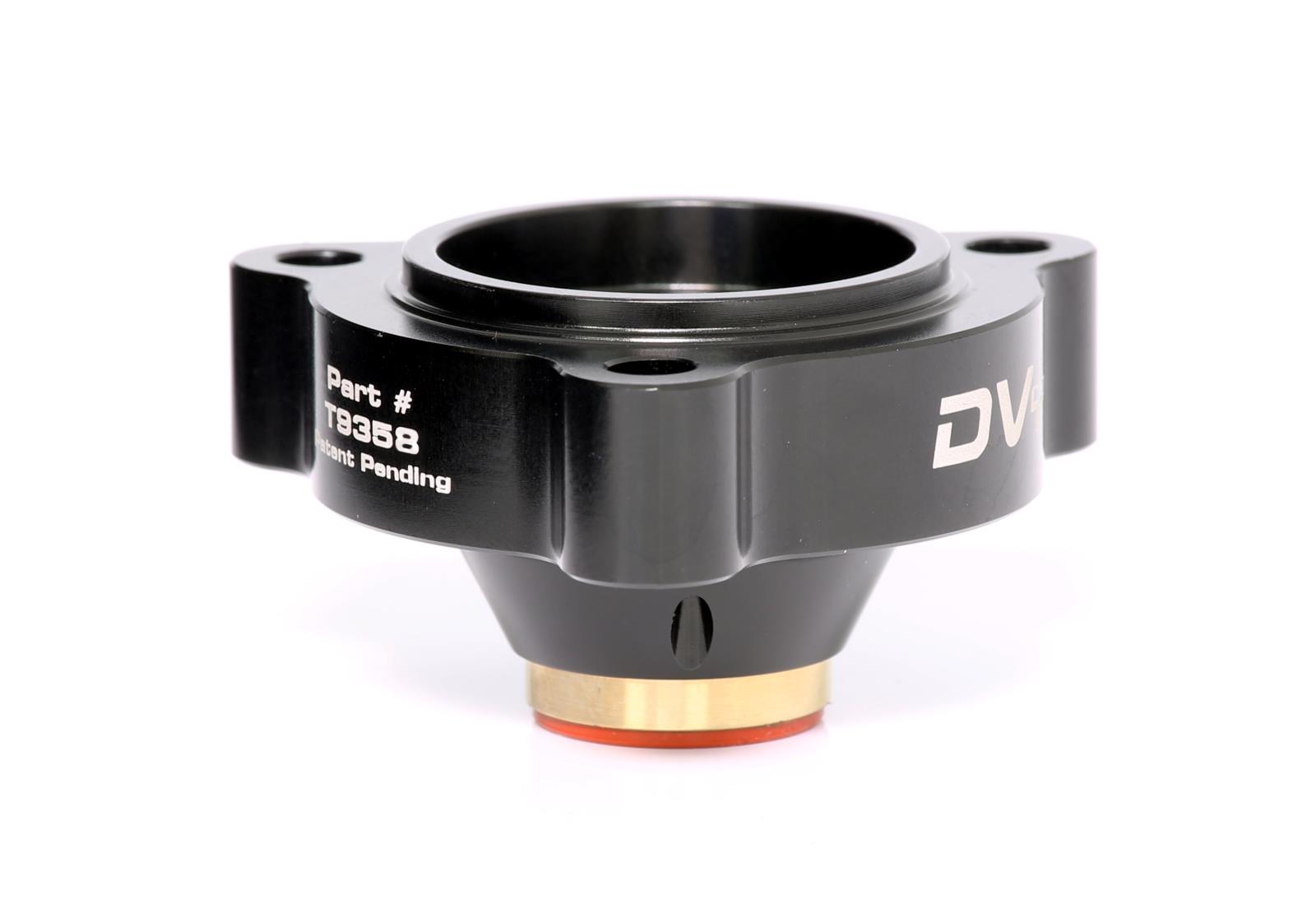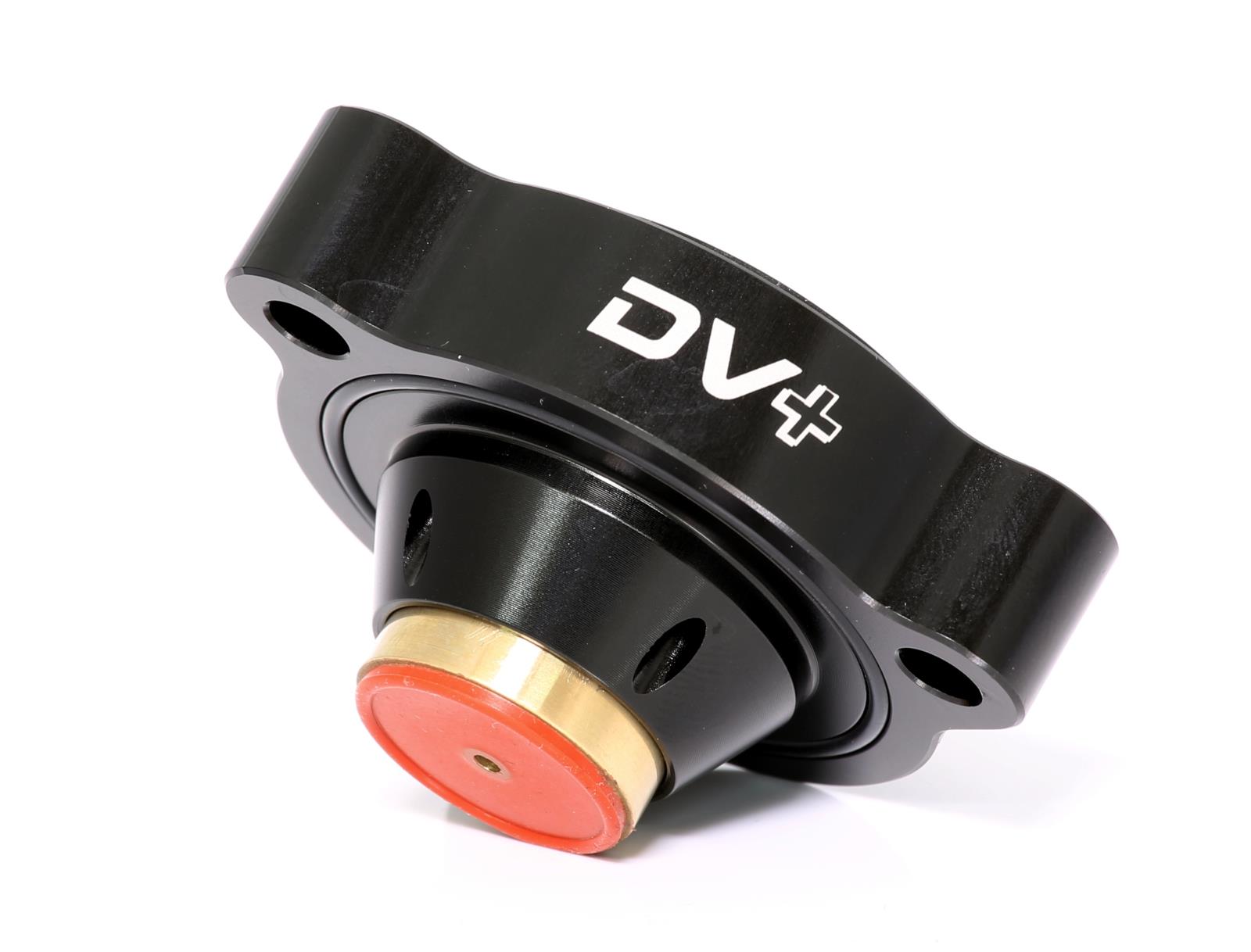 Part No. T9358
DV+ T9358 (Suits Mercedes, Ford and Volvo) Diverter valve or BOV with TMS advantage. PCT Patents and design patents pending
Variant price modifier:
RRP:
Sales price without tax:
Discount:
Tax amount:

The new DV+ (Suits Mercedes, Ford and Volvo)!
GFB'S DV+ SOLUTION COULDN'T BE SIMPLER - KEEP WHAT WORKS AND REPLACE WHAT DOESN'T.
Uses factory solenoid coil for seamless integration
Replaces plastic valve parts with metal for reliability and strength on chipped engines
Direct-fit replacement with GFB's TMS benefits
Exclusive "pilot-actuated" valve mechanism for rapid response at high boost
GFB expands the DV+ range with a direct-fit solution for the weak factory diverter valve used on many European vehicles.
The solenoid coil itself from the factory-fitted valve is great- the ECU opens it faster than any pneumatic valve so why replace it? The weak point however, is the valve mechanism itself. GFB's DV+ solves this problem by replacing the valve parts with an anodised billet aluminium housing, fitted with a brass piston machined to exacting tolerances.
The end result is sharper throttle response, lightning-fast valve actuation, and it will hold as much boost as you can throw at it. Read all about the DV+ story below. Other manufacturers' products involve replacing the entire system with a traditional pneumatic valve. This approach requires long vacuum hose runs, additional parts for tapping into the intake manifold vacuum, plus a different solenoid valve to actuate the pneumatic valve, or a ballast resistor to plug into the OE wiring loom. All these additional items result in a product that is slower, less responsive, more expensive and takes much longer to install.
GFB's DV+ solution on the other hand is more responsive, less expensive, easier to install, and doesn't cause compressor surge/ turbo flutter. Oh, and it doesn't require different springs or frequent re-builds either.
GET BETTER PERFORMANCE, FASTER BOOST RECOVERY AND DON'T PAY FOR WHAT YOU DON'T NEED!
The DV+ story: Better performance - more reliable

Many late-model European cars use ECU controlled solenoid-type diverter valves. This is a good concept because the valve can react very quickly and it only opens when it needs to.
However, there are some problems with these valves;
The diaphragms are weak and known to rupture, especially if boost has been increased. Once this happens, the valve will no longer hold boost pressure.
The plastic lip that surrounds the diaphragm is very thin and pieces can break off, potentially ending up going through the turbo.
Additionally, the solenoid on the OE diverter is directly connected to the valve mechanism, which is not ideal because neither it nor the return spring are strong enough to open and close the valve reliably at high boost.
With problems like this, you can see why other aftermarket manufacturers assume the best solution is to replace the factory diverter entirely, or change it to a purely pneumatic system. Unfortunately though, whilst their replacement kits might be stronger than the factory diverter, their slower response speed and lower flow do not justify the extra cost and complexity - more of a compromise than a solution.
GFB has taken a different approach to deliver a complete solution that solves existing problems and improves performance, without compromise or a hefty price tag.
The DV+ addresses the factory valve problems with a very simple and elegant solution. Keeping the factory solenoid, the DV+ retains all the benefits of the stock system. Also replacing the valve parts with indestructable metal components ensures strength and reliability, no matter how much boost you run.
That's not all; rather than using the solenoid to directly actuate the valve, we've introduced a unique "pilot-actuation" system. This means the solenoid only has to control airflow through a small passage that is then used to open and close the piston (rather than opening and closing the piston directly), so it doesn't matter how much boost you push through it, the DV+ will open and close reliably without ever exceeding the solenoid's capability.
This feature also improves on the factory system by opening the valve progressively in response to boost pressure, so it only opens as much as required to get the job done (the factory valve simply opens and shuts, it cannot partially open if boost pressure is low), resulting in better throttle response.
Unnecessary replacement kits are a compromise, not a solution

Patent and Design Patents Pending 
More about DV+ Performance Diverter Range
WHEN you want no noise, no nonsense, just performance
European manufacturers are pushing their engines to the limit. Get a DV to match.
GFB's DV+ diverter valve range offers a direct-fit performance solution for the weak factory diverter valves used on many modern vehicles.
PCT Patents Pending
By retaining the factory ECU control and recirculating the vented air, the DV+ is a purely performance-oriented product that offers the following benefits:
Sharper throttle response
Faster boost recovery on gearshift
Solves boost leaking issues
Built to last
Videos
GFB DV+ T9351 Assembly
views
How the GFB DV+ Works
views
GFB DV+ T9358 Installation (Mercedes)
views
Installation Instructions and Downloads
Product Reviews
We value feedback from our customers. If you'd like to leave a review for this product, please complete the form below.
I've been trying out the new DV+ and have spent the weekend driving in a "spirited" manner shall we say, and I have noticed a difference with the gear shifts. Before the DV+, the engine RPM has a greater dip on gear change and now the RPM does not dip as much. This makes sense as the greater pressure in the intake manifold during shifts means a bit more bang in the cylinders when the throttle opens again (you did install it with the spring right?). It makes the gear changes feel snappier - it isn't a dual-clutch gearbox, so the improvements are especially welcome. Congratulations on a great product and no doubt I'll let my Volvo colleagues in on the news!
Tony
Great mod for Ford Fiesta ST, throttle response is improved greatly. Often found it difficult to get a smooth gear change from 1st to 2nd at low to mid power levels. This seemed to be because the stock DV would dump all the air from the charge pipe and I'd have to give the car more throttle than I felt was necessary to get a smooth shift. The DV+ has fixed this issue completely, it only dumps enough charge air to prevent flutter, meaning better response and easier shifting! Highly recommended, Very easy to install.
Blake
Great product for my Sport. Holds boost in a much more progressive manner, doesn't dump it all like the stock valve does. Quality piece, simple to install, doesn't leak boost like the stock valve. A "must have" for this car! It works so well I got one for my 2018 Fiat Spider Abarth!
Robert Brooks
Review this product!
Because our Website guys aren't necessarily our Tech guys, we ask that if you have a specific question, please visit the contact us page. This way we'll be able to answer your query quicker!
Ask our experts a question
Units in box: 1