EX50 50mm Wastegate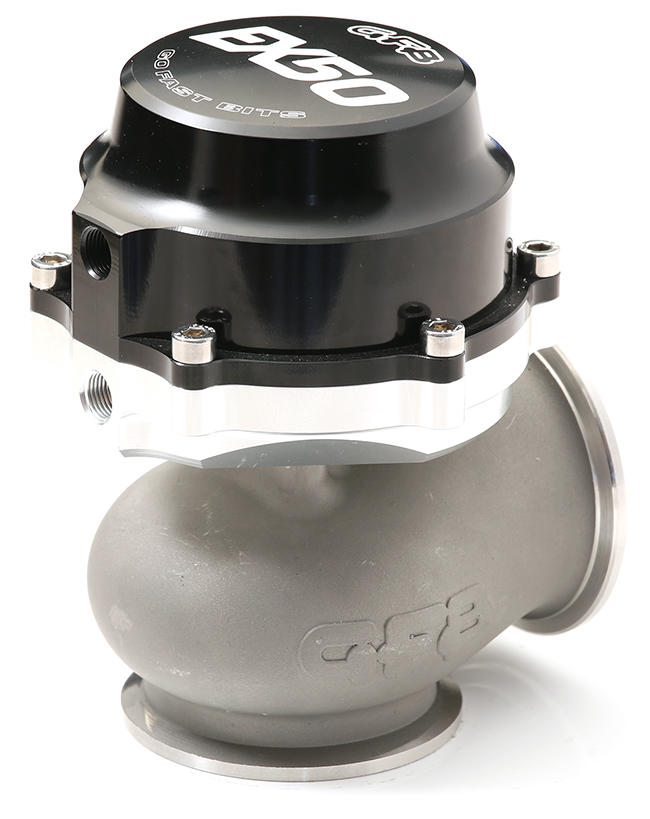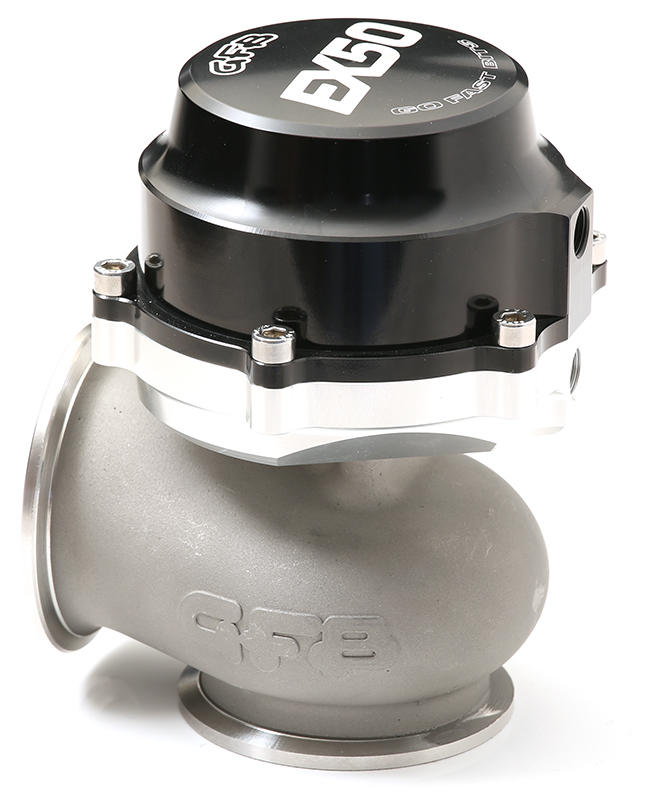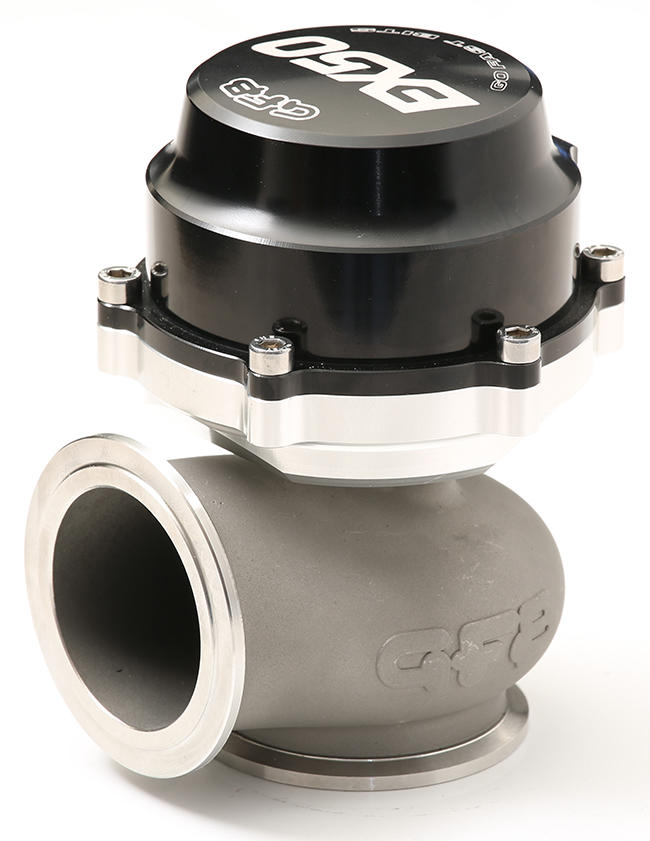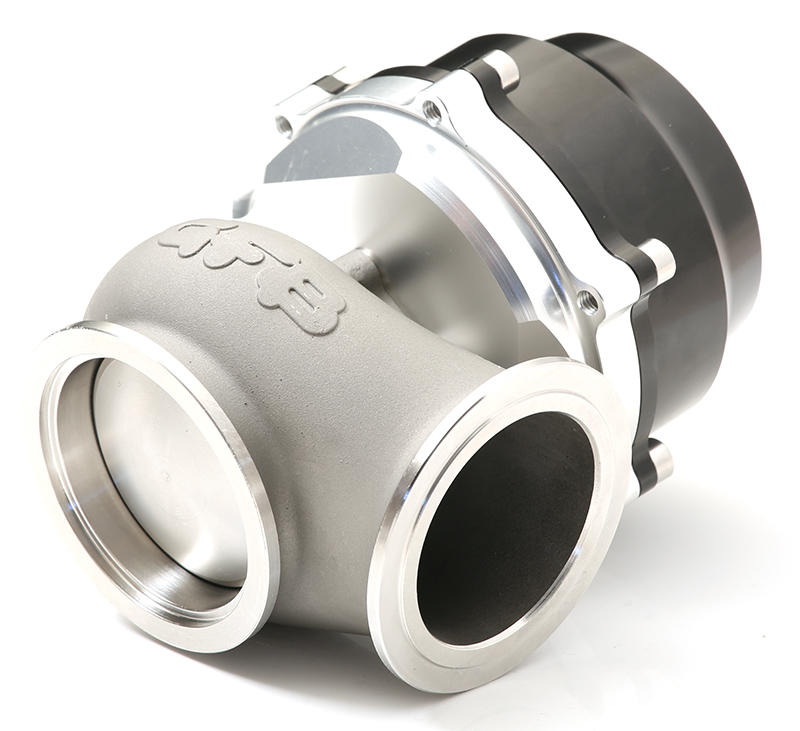 Part No. 7001
EX50 50mm Wastegate
Variant price modifier:
RRP:
Sales price without tax:
Discount:
Tax amount:
"With the manifold glowing...the boost never varies" - Joe Signorelli
Designed to cope with the brutal conditions of extreme exhaust temperatures, the EX50 features not only a huge flow capacity, but also a compact size that is unmatched by competitors for a 50mm wastegate.
Supplied with a 13psi spring
7psi and 9psi springs also available that can be ganged together with the supplied 13psi spring in various combinations to allow boost pressures of 7, 9, 13, 16, 20, 22 and 29psi.
Body, valve and seat are made from high-temp stainless steel
Actuator housing machined from billet 7075 aluminum – much stronger & harder than 6061
Flow tests show that for the same valve lift, the EX50 outflows its nearest competitor by 18%
Internal valve shroud protects valve stem from excessive heat and prevents carbon-related sticking
Top-hat style Nomex-reinforced silicone rolling diaphragm for longer valve travel
V-Band clamp mounting system supplied with 304 stainless weld-on-adaptors.
Our main goal for the EX50 was to create a wastegate that had a very large flow capacity in a package that is physically as small as possible.  This was achieved with the use of CAD design which allowed us to minimise the amount of unnecessary bulk (particularly on the actuator).
Good flow around a poppet-style valve depends on a smooth and generous bowl area into which the valve lifts.  Many brands do not allow enough room around the valve head for good flow, instead relying on increasing the valve travel as a band-aid solution.
Joe Signorelli of Rotormaster and GAS Motorsport has done extensive testing on the EX50, on various high-powered circuit and drag engines (both piston and rotary), and most notably, on the brand-new 2JZ powered Celica. 
Of the EX50 Joe says "I couldn't be happier with the way it performs.  Our circuit car comes into the pits after a race with the manifold glowing, and the boost never varies". 
Save
Save
Save
More about Wastegates
When it comes to external wastegates, some things you want big, others you want small – like big flow, small size, right? GFB offers a range that are among the most compact external wastegates in their class, being shorter in height than their closest rivals without sacrificing flow. 
All GFB wastegates feature an investment cast body made from 253MA chromium-nickel stainless steel, a CNC machined billet stainless valve, and all stainless steel weld-on fittings and hardware, whilst the diaphragm is nomex-reinforced silicone. All this adds up to a wastegate built to handle extreme conditions with reliability you can trust!
Most compact wastegate range on the market!

Body, valve, seat and all mounting hardware is CNC machined from high-temp stainless steel

Actuator housing CNC machined from billet 6061 aluminium

Nomex-reinforced silicone diaphragm

Internal shroud protects valve stem from excessive heat and prevents carbon-related sticking

V-band clamp mounting system

Made in Australia under ISO 9001
Installation Instructions and Downloads
Product Reviews
We value feedback from our customers. If you'd like to leave a review for this product, please complete the form below.
Review this product!
Because our Website guys aren't necessarily our Tech guys, we ask that if you have a specific question, please visit the contact us page. This way we'll be able to answer your query quicker!
Ask our experts a question